Bus Monitor
in
Careers
,
Homepage Feed
---
American Renaissance School has an immediate opportunity for a Bus Monitor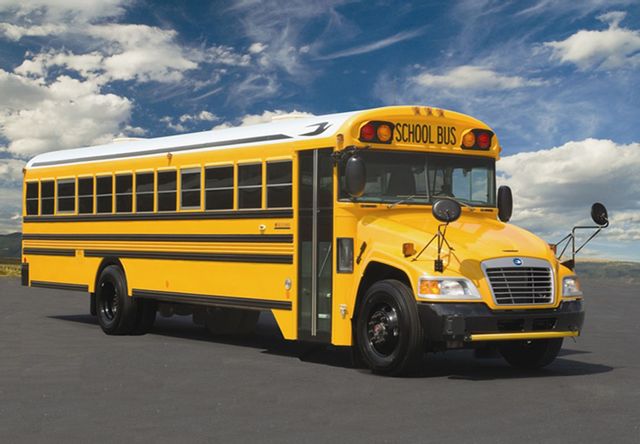 You will see that ARS is:
Academic Excellence
Respect
Safety
Integrity
Support
Since 1998 American Renaissance School (ARS) has worked to educate our young people as students and citizens. Located in the heart of downtown Statesville, NC, ARS is a welcoming environment where the arts are integrated into the curriculum and students are often seen about town. We believe learning extends beyond the classroom and we always strive to educate the whole child. Come for a stroll downtown, stop for a visit and experience one of the most unique educational environments anywhere.
PURPOSE
An employee in this class rides a school bus on an assigned route(s) and schedule to provide safe and efficient transportation so that students may enjoy the fullest possible advantage from the programs and offerings of the school system.  Employees must exercise tact and courtesy in maintaining acceptable relations with parents/guardians of students transported and with school personnel. 

ILLUSTRATIVE EXAMPLES OF WORK
DUTIES AND RESPONSIBILITIES



Lifts and carries students with disabilities on and off the bus according to their individual needs.
Supervises student(s) as they board and leave the bus and cross the street.
Takes children into the building and helps them to their homeroom teacher's class.
Learns and adapts to each student's special medical, physical, communicative, and emotional needs.
Manages student behavior and reports student discipline problems to appropriate administrators.
Becomes familiar with all routes to and from the school campus to be of assistance to drivers.
Supervises use of seat belts, harnesses, or car seats by students.
Follows emergency procedures and helps drivers administer first aid, if necessary.
Follows established procedures and techniques to perform job duties including lifting, assisting students, etc.
Becomes familiar with and follows procedures established by transportation and special education offices.
Helps drivers keep the bus clean.
Maintains regular attendance and uses PikMyKid to ensure AM protocols are met.
Find a substitute, if absent, and notify all admin concerning schedule changes.
Performs other related work as required.
REPORTS TO: Executive Director
KNOWLEDGE, SKILLS AND ABILITIES
Must be physically able to operate a school minibus should iCATS not be available to transport students to bus stops due to traffic accidents and/or other extenuating circumstances.
SUGGESTED EDUCATION, CERTIFICATIONS AND EXPERIENCE
Graduation from high school and some experience driving large vehicles with some experience in transporting humans preferred; or any equivalent combination of training and experience which provides the required skills, knowledge, and abilities.
Job Type: Part-Time