Elementary School Principal
in
Homepage Feed
,
Careers
---
American Renaissance School has an immediate opportunity for an Elementary School Principal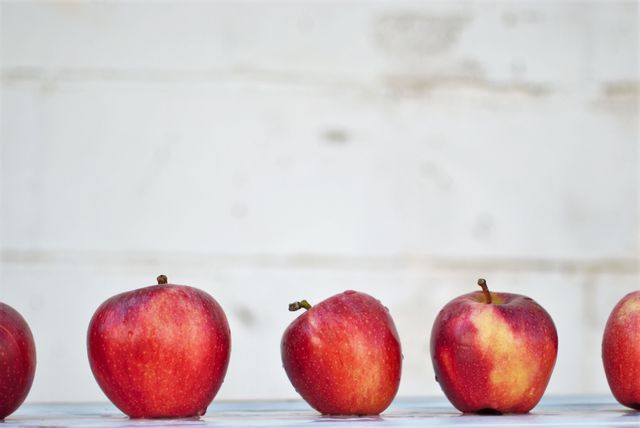 You will see that ARS is:
Academic Excellence
Respect
Safety
Integrity
Support
Since 1998 American Renaissance School (ARS) has worked to educate our young people as students and citizens. Located in the heart of downtown Statesville, NC, ARS is a welcoming environment where the arts are integrated into the curriculum and students are often seen about town. We believe learning extends beyond the classroom and we always strive to educate the whole child. Come for a stroll downtown, stop for a visit and experience one of the most unique educational environments anywhere.
PURPOSE
To serve as the principal of the elementary school in developing and implementing policies, programs, curriculum activities, and budgets in a manner that promotes the educational development of each student and the professional development of each staff member.

ILLUSTRATIVE EXAMPLES OF WORK
Provides leadership to development and improvement of the instructional programs.
Organizes and develops a school climate that promotes adequate discipline of students, rapport with teachers, and understanding of parents to the end of an excellent learning environment.
Collaborates with all appropriate administrative personnel, teaching staff, parents, students, and others in assuring the best education for all pupils, and coordinating efforts to this end.
Provides the means for teachers to be successful through in-service training, counseling, and appropriate examples.
Responsible for student scheduling and creation of the master schedule and calendar which supports the educational vision of the school.
Interviews candidates and makes employment recommendations to the Executive Director.
Collaborates with all appropriate administrative personnel in the process of building a good system for acquiring and evaluating substitute teachers.
Builds positive public relations with all ARS stakeholder groups.
Serves as a liaison in working with the PTO, School Improvement Team, and interested citizens in the interpretation of the school program and policies.
Plans and organizes the use of school facilities in the best interests of the students, teachers, and the community.
Organizes the building in a functional sense so that a smooth operation in terms of programs, staff functioning and student involvement is enhanced.
Organizes and administers all aspects of the school within the approved policies of the Board of Education.
Collaborates with the Director of Facilities to safeguard the buildings, furnishings, books, and apparatus contained therein from damage and insure proper care and cleanliness.
Partners with the Executive Director and accounting firm representative in being knowledgeable of the operating budget and in making fiscally sound budgetary decisions.
Responsible for all reports and special duties assigned by or with the approval of the Executive Director
Facilitates communication between teachers and administration.
Oversees possible retention procedures executed by teachers and makes final decisions regarding promotion/retention for designated students.
Oversees the Data Manager to ensure that school staff members are following school processes in regards to attendance and grade as well as reporting that data.
Complies with all NCDPI requirements regarding educational leadership and school improvement planning.
Informs the Managing Director of all matters in the building that may have ramifications for the Board of Education or the district.
Knowledgeable of the provisions of all collective bargaining agreements to properly administer those provisions for which the Principal is responsible.
Performs all other duties commensurate with the position and that may be assigned.
Directs and ensures supervision of all extra-curricular activities.
Evaluates the performance of all staff assigned under supervision.
Coordinates and oversees testing in collaboration with the School Test Coordinator.
Attends and provides supervision during after school activities and events as necessary.
REPORTS TO: Executive Director
KNOWLEDGE, SKILLS AND ABILITIES
Excellent written and oral communication skills
Strong interpersonal skills
Ability to work in a partnership with school community
SUGGESTED EDUCATION, CERTIFICATIONS AND EXPERIENCE
NC licensure as a School Administrator
NC licensure based upon satisfactory completion of a program of graduate study leading to the Master's Degree in School Administration in compliance with the NC requirements for such certification.
Prior experience as a successful classroom teacher is expected, and documented success as an assistant principal or high school principal is required.
A minimum of three years experience in school administration
A minimum of five years teaching experience preferred
Job Type: Full-time
Pay: $70,000.00 - $85,600.00 per year
Benefits:
Dental insurance
Disability insurance
Health insurance
Life insurance
Paid time off
Retirement plan
Vision insurance
Schedule:
Supplemental Pay:
Education:
Experience:
Teaching: 1 year (Preferred)
Work Location: